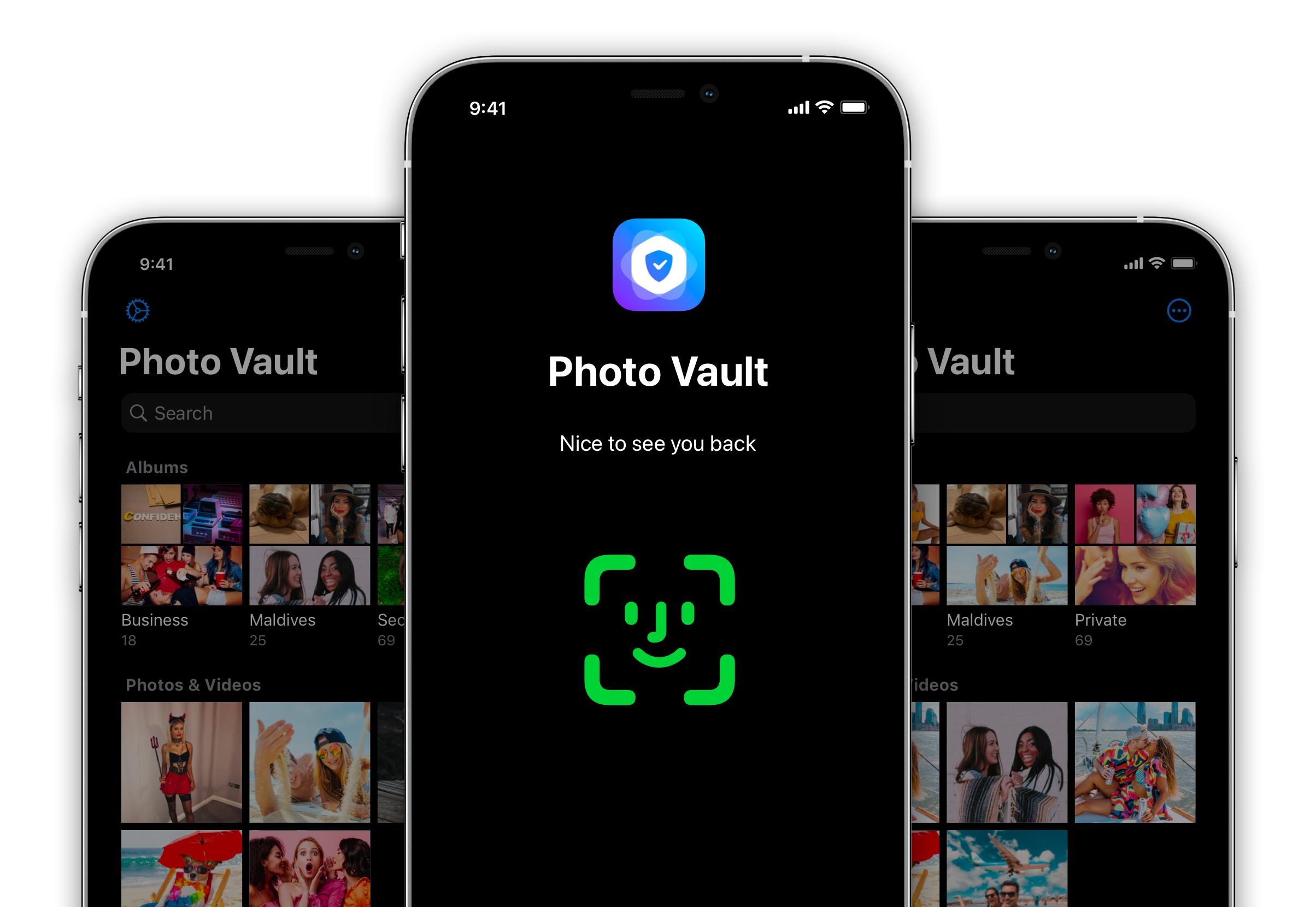 Features
A list of current features of Photo Vault
Secure & Private
All data stored in Photo Vault is always encrypted, to ensure that you are the only one who can access it.
Encrypted Backup
You can always restore your data in case you lose your device or switch to a new one.
Fast Access
Enable Touch ID or Face ID for instant and secure access to your vault.
Synchronization
All your photos and videos are automatically synchronized between all your devices.
Protect memories
Protect what matters most. Keep photos and videos safe.
Zero-knowledge
We don't store or even sell any bit of your information.
Friendly Email Support
Our support team is always ready to help you.
and more...
Many other features are on the way.